All-on-4 Dental Implants – Gramercy Park, NY
Get a Full New Smile Quickly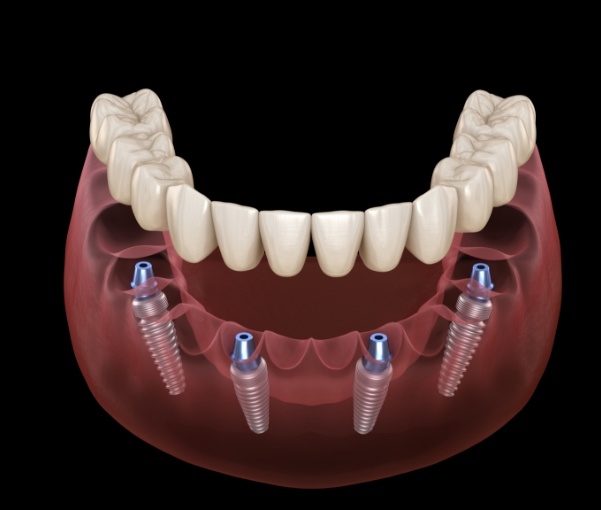 Dentures are the obvious solution when all of the teeth in an upper or lower arch are missing, but they won't do anything to stop bone loss in your jaw and can slip at embarrassing times. Dr. Newman can use the All-on-4 procedure to fully restore your smile by placing your dentures on top of four strategically placed dental implant posts. Tired of your dentures breaking or needing to take them out to clean them? Contact Gramercy Dental Studio today for a consultation.
How Do All-on-4 Implants Work?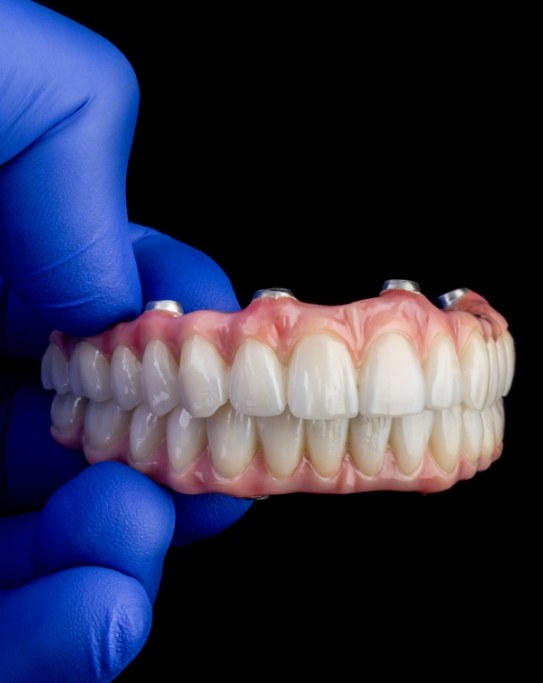 Normally, dentures stay on the gums thanks to natural suction, though you can use an adhesive to give them additional stability. Unfortunately, because tooth loss can lead to the deterioration of the jawbone, the shape of your mouth will change over time; eventually, your dentures won't fit properly and will be more likely to slip.
Dental implants can enhance your dentures by serving as the "roots" of your new teeth, letting the bone enjoy the stimulation from biting and chewing. Not only will your jaw stay healthy and strong, but you'll also be able to eat a wider variety of foods and speak with confidence.
Am I a Candidate for All-on-4 Implants?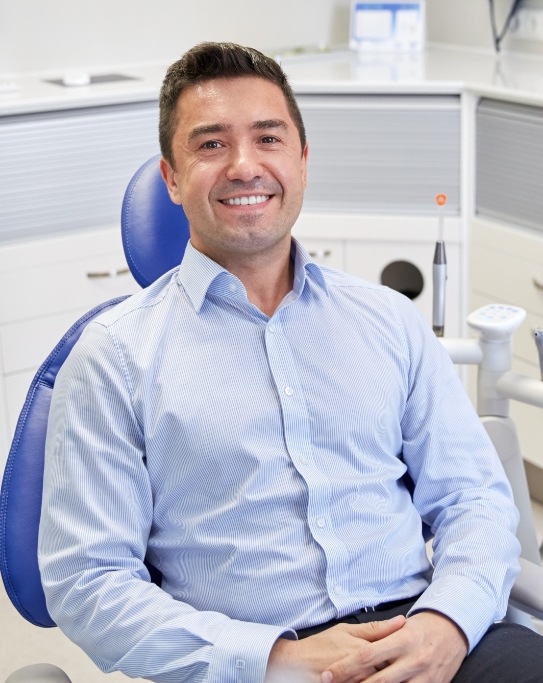 One of the advantages of the All-on-4 procedure is that it can often be performed even if the jaw has already deteriorated; this is thanks to the implants in the back being placed at a 45-degree angle so that they can take advantage of the denser areas of the jaw.
Anyone who's suffered from extensive tooth loss is a potential candidate for dentures, although any remaining teeth in the arch will need to be extracted first. To get dental implants, your mouth will need to be healthy overall, so gum disease and other conditions will need to be treated first. Smokers will have to give up cigarettes before and after the procedure so that they don't interrupt the healing process.
What are the Benefits of All-on-4 Implants?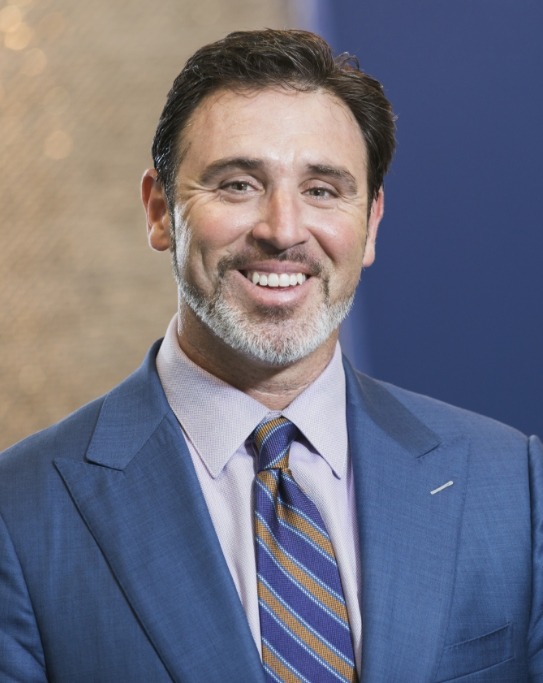 All-on-4 VS Traditional Dental Implants
Traditional implants are an excellent solution to tooth loss, of course, but many patients will need to have bone grafts done before their jaws can support the implant posts. However, the techniques used in the All-on-4 procedure can make such graft unnecessary; the implants are placed in a way that fully takes advantage of the bone already present. In addition, Computer guided minimally invasive implant surgery makes the process even more seamless for our patients.
Another advantage of All-on-4 is that in many cases, they'll already be strong enough to support temporary restorations. That means you won't have to go without teeth while you're waiting for your new full dentures to be made.