Porcelain Veneers in Gramercy Park, NY
Are you among the countless individuals who don't like the way their smile looks? Your cosmetic dentist in Gramercy Park offers porcelain veneers, which can makeover your teeth, boost your confidence, and make you fall in love with what you see in the mirror.
What Are Porcelain Veneers?
Porcelain veneers are ultra-thin pieces of porcelain that your dentist permanently attaches to the fronts of your teeth, covering over all the little (or big) flaws that make you cringe when you think about your smile.
The process for installing them takes just a few visits to our office. First, we'll make sure your teeth are healthy enough to support veneers. We might also suggest that you get a whitening service before we put your new grin in place.
Once all the preliminary stuff is finished, we'll prepare your teeth by removing a thin layer of enamel from them; this is so the veneers will look as natural as possible. Then we'll take impressions of your teeth and send that info off to a laboratory, which will create your custom tooth covers. Later, you'll come back for another appointment, which is when we'll finish transforming your smile.
What Can Veneers Fix?
Porcelain veneers in Gramercy Park can address a range of cosmetic issues, including:
Cracks and chips. Remember that time you chipped your front tooth during a soccer game? We can make that oops go away.
Whether your teeth have an unattractive color because of genetics or lifestyle choices, veneers can cover those unsightly stains.
Teeth that are too small. Are your pearly whites disproportionately small? We can bring greater balance to your smile!
Asymmetrical teeth. If the chompers on one side of your mouth don't line up with the ones on the other side, veneers can make up for the difference.
Minor orthodontic issues, like small gaps and slight crookedness. Why spend years with braces in your mouth if you don't have to?
Veneers usually get applied to the top front teeth, but they are also suitable for bottom teeth if you want the most comprehensive smile makeover available.
If you want to gain an even better idea of how veneers can work miracles, check out our smile gallery or do a simple online search for before and after pics. You'll be amazed by how big a difference this cosmetic treatment can make!
How Long Do Porcelain Veneers Last?
If you care for them well, veneers can last for 15 years or longer. They're very strong, and they're more resistant to stains than regular tooth enamel. To get the most out of your new smile, you should:
Stick to a good routine of brushing and flossing.
Don't consume a lot of dark foods and drinks. Although veneers don't stain easily, they can become discolored over time.
Don't bite on anything that's too hard, like ice, and avoid opening packages with your teeth.
Come see us twice a year for regular checkups
Would you like to learn more about porcelain veneers? Please contact us so we can get you on the road to a new smile!
Porcelain Veneers FAQs
If you're thinking about getting porcelain veneers to cover your unsightly imperfections, it's important that you have all the information you need. It's normal to have questions about a possible treatment option, so to help you in your decision-making process, we've compiled some of the most common porcelain veneers frequently asked questions.
What Are the Benefits of Porcelain Veneers?
There are many known benefits to getting porcelain veneers to cover your tooth imperfections. Dr. Newman has been placing them on patients for many years because of the following advantages they provide:
Coverage: Porcelain veneers can cover many imperfections, including chips, cracks, discoloration, gaps between teeth, and even minor misalignments.
Keep Natural Tooth: Although a small portion of enamel is removed from your tooth, most of your natural tooth remains intact.
Noninvasive: Depending on your individual needs, you may not need anesthesia due to it being a noninvasive procedure.
Resistant to Stains: Yes, that's right! Veneers are stain-resistant, so as long as you practice good oral hygiene at home, you can feel free to enjoy the foods and drinks you love so much.
Low maintenance: Simple brushing, flossing, and rinsing will keep your veneers healthy and clean.
Long-Lasting: With proper care, you can expect your veneers to last a decade or longer.
How Do I Maintain My Veneers?
The great thing about porcelain veneers in Gramercy Park is that there are no special tools or products you must use to keep them healthy. Maintaining a good oral hygiene routine is enough to keep them clean. That means, brushing your teeth twice a day for two full minutes, flossing at least once a day to remove any food particles or bacteria between your teeth, and rinsing with an antiseptic mouthwash. This will wash away anything that is left behind that could be harmful to your teeth and gums.
Will Porcelain Veneers Make My Teeth More Prone to Cavities?
The quick and easy answer is no. Porcelain veneers act and function just like your normal teeth, so as long as you properly care for and maintain your veneers, you will not have to worry about tooth decay or cavities.
Are Porcelain Veneers Right for Me?
As one of the most popular cosmetic procedures out there, porcelain veneers are an ideal solution. However, the only way you can determine if they're right for you is by scheduling a consultation with your cosmetic dentist in Gramercy Park.
They can cover a wide array of imperfections, and they're long-lasting, but depending on the severity of your imperfections and what you hope to achieve will determine if porcelain veneers are right for you.
Understanding the Cost of Veneers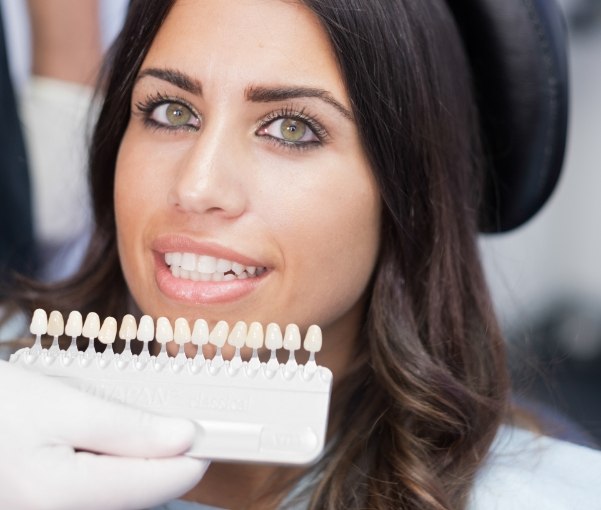 The cost of veneers in Gramercy Park varies from patient to patient. While you may be striving to achieve a certain look, it's important to remember that you get what you pay for. This is why you should always make sure the cosmetic dentist you're seeing is qualified to perform this type of service. Also, it doesn't hurt to consider other treatment options as well, depending on the problem areas you want to solve.
Cost vs. Cosmetic Dentistry: What's Right for Me?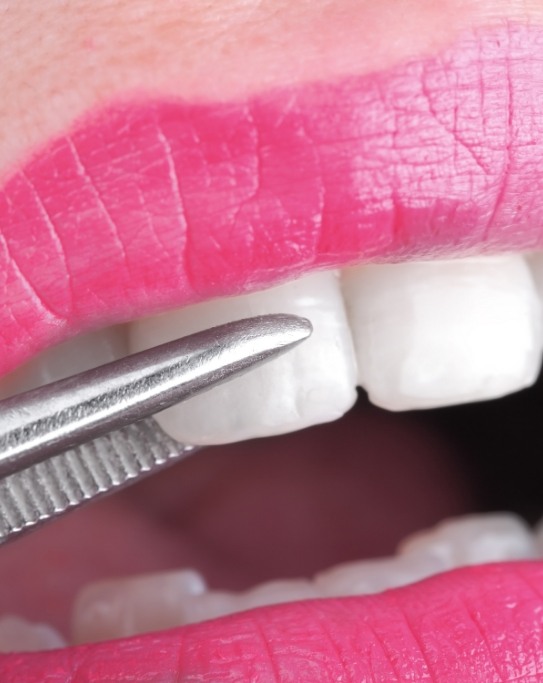 Do you want to simply change the color of your teeth or the size and shape as well? As you contemplate what look you want for your smile, here are a few of the available cosmetic treatments you will find at Gramercy Dental Studio:
Veneers: Veneers in Gramercy Park are costlier than other cosmetic solutions; however, they do allow you to change the color, shape, and size of your teeth and can be placed by a skilled professional in just two visits.
All-Ceramic Dental Restorations: Using all-ceramic dental crowns to enhance your smile can be quite costly and invasive. Not only will you be required to file down your teeth for proper placement, but individual crowns take time to make, which adds to the total costs.
Direct Bonding: Applied to minor flaws, direct bonding can be applied quickly in just one visit. However, it does need to be replaced after only a few years.
Teeth Whitening: Teeth whitening is a cheaper solution if all you want to do is brighten your smile. In just one hour, you can see a noticeable difference in the shade of your teeth.
Invisalign: These clear aligners are great if you want to straighten your teeth; however, not only do they cost much more, but they also do not change the size, shape, or color of your smile.
How to Make Veneers Affordable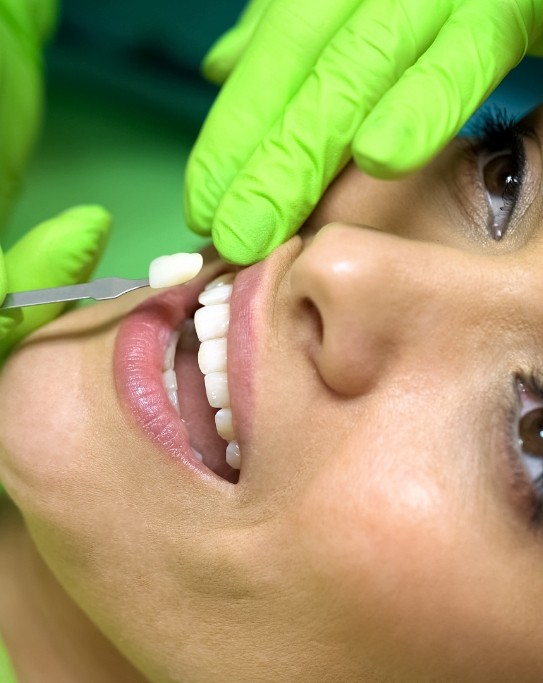 Since most dental insurance companies will not agree to provide coverage for cosmetic services, it is necessary that you identify another way to pay for your upcoming treatment. Fortunately, at Gramercy Dental Studio, your cosmetic dentist in Gramercy Park is pleased to provide various financing options to keep your payments low and affordable. While cash, check, American Express, Discover, Mastercard, and Visa are accepted, Dr. Newman can help lift the financial burden by providing ways to pay off your care in monthly installments.