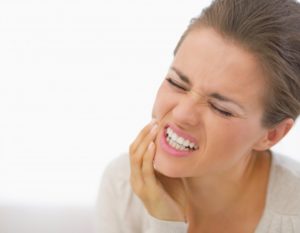 If you're suffering from acute pain in your jaw, it can be an uncomfortable situation to deal with. Thankfully, there are some things you can do at home in conjunction with the treatment you receive from your local dentist to get the relief you need. Read on to learn what causes this type of pain and 5 exercises you can do to assist your TMJ therapy in Gramercy Park, so you can be fully restored.
What's Causing the Pain in Your Jaw?
The temporomandibular joint (TMJ) is the point where your upper and lower jaw converge. It allows you to open and close your mouth and move your jaw in different directions. This vital part of your facial anatomy gets used quite a bit just as you go through your normal daily functions, so it can eventually show signs of wear.
An example of the wear is with a condition called TMJ disorder, which is the inflammation of the joint that can cause painful sensations to be felt. Along with the treatment offered by your local dentist, there are some exercises you can do at home to help correct this problem.
Relaxed Jaw Exercise
To perform this exercise, rest your tongue gently at the top of your mouth behind your upper teeth. Slowly move your teeth apart while relaxing your jaw muscles.
Goldfish Exercises (Partial Opening)
This movement involves you placing your tongue on the roof of your mouth and one finger in front of your ear where the TMJ is located. Then, put your middle finger on your chin and drop you jaw halfway and then close.
Goldfish Exercises (Full Opening)
For this exercise, use the same technique as above, but this time open your jaw as far as you can. Be sure to use the partial method first, though.
Chin Tucks
With your shoulders pulled back and chest up, pull your chin straight back toward your neck, basically creating a "double chin" effect. Hold for three seconds and then repeat 10 times.
Resisted Opening of the Mouth
For this one, place your thumb under your chin. Open your mouth slowly, pushing gently against your chin for resistance. Hold this position for three to six seconds, and then close your mouth carefully.
What Makes These Exercises Effective?
These exercises are valuable to your recovery process because they do the following:
Strengthen jaw muscles
Stretch the jaw
Relax the jaw
Increase jaw mobility
Reduce jaw clicking
Promote jaw healing
Another great thing about these exercises is that they leave you more empowered to take control of your oral health. For any other questions or to get the expert help you need with TMJ disorder, reach out to your dentist in Gramercy Park to schedule an appointment today.
About the Author
A graduate of Emory University School of Dentistry, Dr. Ira Newman remains just as passionate today about practicing dentistry as he was when he first entered the field. To further hone his skills, he has received postgraduate training from the prestigious Dawson Center for Advanced Dentistry and the Spear Center for Clinical Excellence. Dr. Newman helps patients recover from TMJ disorder at Gramercy Dental Studio and can be reached for more information through his website.