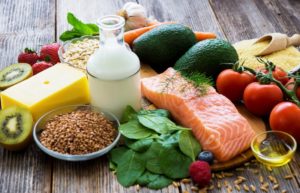 Brushing, flossing, and visiting your dentist is important for maintaining oral health, but did you ever stop to think about how your diet can promote it as well? Your parents probably told you that dairy is an important part of your daily food intake because it's "good for your bones." However, it's not the only part of the body it's good for!
According to your dentist in Gramercy, the following three vitamins and minerals promote healthy teeth and are often found in dairy products, as well as a few other foods. Keep reading to learn which ones!
Calcium
Not only is calcium an essential part of building muscle and bone, but it's also the most abundant mineral in the human body! While it's very important for maintaining healthy blood vessels and keeping a strong central nervous system, it's also important for establishing strong bones and teeth. In fact, an overwhelming majority (99 percent) lies in the bones and teeth.
There's no question that you can get your daily calcium intake from milk alone, but if you want to avoid the dry mouth it often gives you or you just don't like the taste, it's not the only food. Foods that are rich in calcium include salmon, oranges, almonds, sesame seeds, some cereals, and dark leafy greens.
Vitamin D
Vitamin D is also a key ingredient for having good bone and tooth health by keeping them dense, strong, and preventing fractures and cracks. It works in tandem with calcium by acting as a communicator. When the body receives it, it tells the intestines to absorb calcium into the bloodstream. If you don't get enough vitamin D, your high calcium diet won't be as effective as it could be!
While vitamin D is commonly found in dairy products like cheese and milk, it can also be found in fatty fish, egg yolks, and oranges. If you're vegan but still like milk, you can easily find it in soymilk and almond milk.
Magnesium
Similar to Vitamin D, magnesium helps the body absorb more calcium. It's just another reason why keeping all three of these ingredients in your diet is so important if you want calcium to offer it's many benefits. It also helps bones and teeth become strong, but instead of helping calcium directly, it activates vitamin D so it can effectively do its job. The fact that all three of these ingredients rely on each other is exactly why having balanced meals is important. Magnesium can easily be found in whole grains, nuts, seeds, beans, and of course dark leafy vegetables.
Have more questions about improving your diet for your oral health? Schedule an appointment with your dentist today!
About the Author
Dr. Ira Newman earned his Doctor of Dental Surgery degree from the Emory University School of Dentistry. He cares so much about tooth health and retaining tooth structures, he made the concept of biomimetic dentistry a key focus of his practice. This philosophy emphasizes the practice of conserving teeth as much as possible, particularly in cases where root canals and crowns are needed. To learn more about his practice, contact him through his website