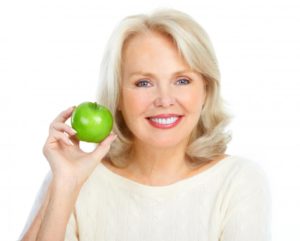 If you're looking to replace your missing teeth, the surest and most durable method available is dental implants in Gramercy Park. As you consider investing in this form of restoration, though, there are some details that need to be ironed out. Thankfully, your dentist provides a guide for shopping for implants, and as you continue reading, you'll learn what you should consider so you'll be better prepared.
What to Consider in the Cost of Dental Implants
When shopping for dental implants, one of the primary concerns is the cost. In comparison to other forms of tooth replacement, it's important to remember that the implant procedure incorporates a feature that no other method does – it replaces the missing tooth roots.
The process involves your dentist surgically inserting a titanium post into your jawbone, which eventually fuses with your existing bone to create a sturdy foundation to support your facial structure and encourage new bone growth. Because the dental implant procedure is more involved and yields better results, you can expect the cost to be higher than dentures.
Does Dental Insurance Cover Dental Implants?
On average, a single dental implant can run from $3,000 to $4,500. It's possible that a portion of the expenses will be covered by your dental insurance provider, but it's best to check before having the procedure done. Thus, you'll have a better grasp on what your out-of-pocket costs will be.
Are Financing Options Available?
Depending on how much your dental insurance covers, you may need to entertain alternative methods for financing. Here are two possible options:
In-House Financing – Ask your dentist if he or she offers an in-house payment system or some other form of financing.
Health Care Credit Companies – Another option to look into is health care credit companies that offer either no-interest or low-interest loans.
Remember, it never hurts to inquire.
A Highly-Personalized Process
The dental implant procedure is totally customized to fit your specific needs, so to get a final determination on what your investment will be for a newly restored smile, you'll need to contact Dr. Newman to schedule a consultation. While there, he'll tediously examine your oral cavity to fully assess your current condition.
Based on your needs, he'll determine what will be needed to restore both the function and aesthetics of your teeth. You can then make an educated decision on how you should proceed. With the help of your implant dentist in Gramercy Park, you'll soon be back to leading a normal life!
About the Author
Dr. Ira Newman earned his dental degree from Emory University School of Dentistry. An expert in restorative dental care, he is a former Clinical Instructor in the Department of Prosthodontics and Restorative Dentistry at NYU College of Dentistry. Dr. Newman uses his advanced knowledge and years of expertise to replace his patients' missing teeth with dental implants, and he can be reached for more information through his website.