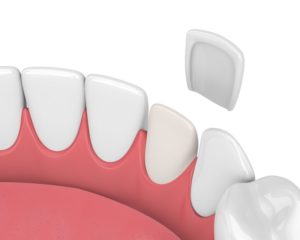 You've heard excellent things about porcelain veneers in Gramercy Park, but you don't know if they're a good right for you. You desperately want a shining, beautiful smile, but is it worth the cost? You try to convince yourself that the gap between your two front teeth isn't that noticeable, but the second you look in the mirror, it's the first thing you see. If you're contemplating the idea of having a cosmetic dentistry procedure, but are on the fence about cost, discover why porcelain veneers are, in fact, a great investment.
How is Each Case Different?
When it comes to pricing for porcelain veneers, each case is different. While one person may need only one veneer, another person may need three or four. Since veneers are meant to cover any imperfections or impurities, each person's teeth are different and may require more extensive work upon examination. From covering stained and discolored teeth to filling gaps or fixing minor alignment issues, veneers can serve many purposes. The needs of the patient will determine the cost.
Also, the type of veneer plays a role in the overall treatment cost. The most common are made of porcelain; however, for individuals looking for a less invasive approach, Lumineers and Vivaneeres are viable options. Porcelain veneers require your cosmetic dentist to remove a thin layer of enamel. This is to ensure the veneer adheres to the tooth and looks as natural as possible. Lumineers and Vivaneeres require very little tooth alteration for placement.
It's important to remember that only a consultation with your cosmetic dentist in Gramercy Park can determine how much you will pay for your veneers.
What Can Influence the Price of Veneers?
When determining how much your porcelain veneer treatment will cost, there are a few factors you may need to consider, such as:
Material. While most dentists use porcelain to create veneers, it is up to the dentist to decide which type of material to use. Your dentist will want to ensure your treatment lasts for a long time, so a more durable and expensive material may be used.
Number of Veneers. Naturally, if you need more than one veneer, the cost will go up. However, you may find that by having multiples made, you may actually save money instead of paying for single veneers.
Additional treatments. Upon a thorough examination by your cosmetic dentist in Gramercy Park, it may be suggested that you have a whitening treatment before placing your new veneers. This can come at an additional cost.
Why Are Porcelain Veneers a Good Investment?
As we mentioned earlier, porcelain veneers can fix a wide array of issues, including:
Gaps in teeth
Discoloration or stains
Broken or chipped teeth
Minor misalignments
In addition, veneer placement takes only a few visits to the dentist office, and they can last for 15 years or more! Not only are they strong and durable, but they are resistant to stains, which is great for individuals who are choosing veneers to hide discolored teeth.
How Can I Get Started?
If you are interested in receiving porcelain veneers, schedule an appointment to speak with your dentist about whether you are a good candidate. During the consultation, your dental provider will provide cost information after examining your mouth to determine candidacy. Once you know how much your treatment will cost, speak to your dentist about possible payment options to make it more affordable. You might be surprised to find out that your dentist may offer payment plans for certain procedures.
Don't let the potential cost of porcelain veneers keep you from seeking treatment. The only way you will know if it's right for you is by scheduling a consultation with your cosmetic dentist. Once you are equipped with the appropriate information, you may just find it's the perfect opportunity to invest in a new and improved smile.
About the Author
Dr. Ira Newman earned his dental degree from Emory University School of Dentistry before training at NYU College of Dentistry/Bellevue Hospital Center, completing a one-year residency. Offering a personalized, guilt-free dentistry environment, he and his team will ensure you are comfortable and relaxed during your visit. From preventative dentistry to cosmetic treatments, Dr. Newman can give you the smile makeover you've been wanting for years. If you're considering porcelain veneers, make sure to schedule a consultation with Dr. Newman. You can visit our website or call (212) 924-6890 to learn more.