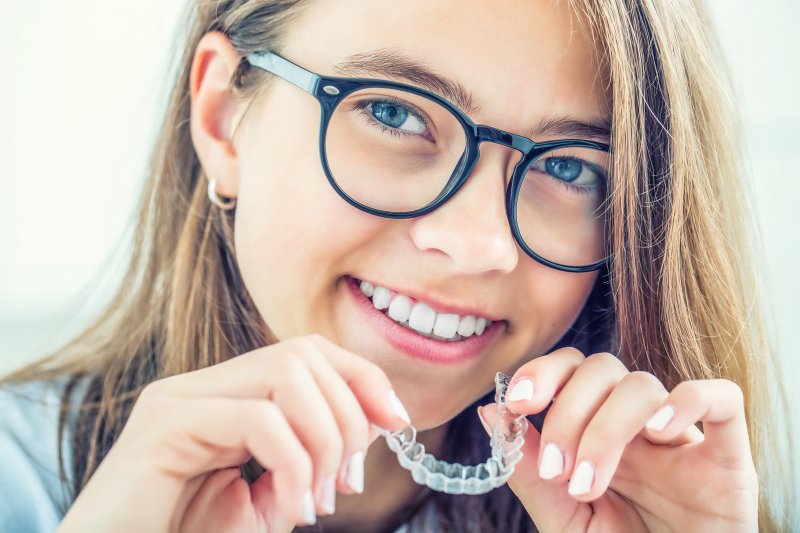 With modern dental technology, you don't need traditional metal braces in order to straighten your smile. Now you have options like Invisalign clear aligners to do the job for you. They have many advantages over their metal counterparts like being more comfortable, requiring no eating restrictions, and being practically Invisible! However, in order to reap all the benefits of Invisalign in Gramercy Park, it's important that you are taking excellent care of your clear aligners at all times. Read on to learn some helpful tips from your dentist.
Rinse Your Aligners
You should be rinsing your aligners every single time that you remove them. This keeps plaque and saliva from building up and causing additional bacterial growth. If you are able, it is also good to give them a quick brush with a soft bristled toothbrush before putting them back in your mouth. It will keep them clean and clear so they can remain Invisible to others.
Soak Your Aligners
In order to keep your trays in the best shape possible, it is a good idea to leave them to soak once a day using Invisalign cleaning crystals. When they finish soaking, you can brush them using an extra toothbrush to remove caked on food or plaque. Be sure to give them a rinse before putting them back in.
Keep Your Trays Safe
Your cosmetic dentist in Gramercy Park asks that you wear your aligners for about 22 hours each day. However, when you remove them to eat, drink, or clean your teeth, it's important to always keep them in a safe place. If you leave them laying out in the open, you are more likely to lose them or they could get thrown away. Preferably, you should be taking the case for your Invisalign aligners with you wherever you go.
Don't Eat or Drink When Wearing Your Aligners
The only think that you should be consuming while wearing your aligners is water. All other foods or beverages can get stuck in your aligners and cause problems. This can damage and stain the trays as well as increase your risk of tooth decay and cavities.
Clean Your Teeth Before Putting in Your Trays
Always brush and floss your teeth before you put your trays back into your mouth. If you don't, food particles could get trapped against your teeth which can lead to increased chances of tooth decay and other dental issues in the future.
While on the road to a straighter smile, make sure you are taking good care of your clear aligners from Gramercy Park. This will make the process go smoother and give you the results that you've been looking for!
About the Author
Dr. Ira Newman is a cosmetic dentist serving patients in Gramercy Park, NY. He earned his dental degree from Emory University School of Dentistry and has run his highly respected private practice in both Manhattan and the North Shore of Long Island for two decades. Dr. Newman is a member of numerous professional organizations including the American Dental Association and the Academy of General Dentistry. He offers Invisalign as a teeth straightening option. For more information on Invisalign clear aligners or to schedule a consultation, visit his website or call (212) 924-6890.