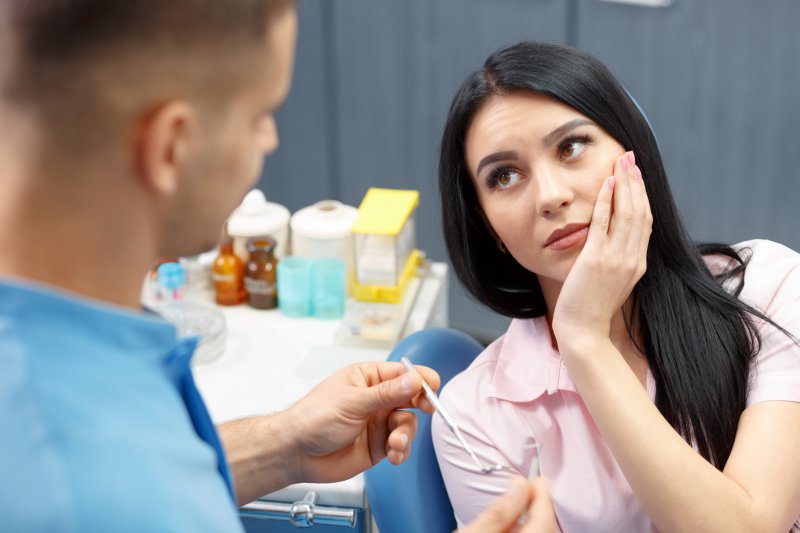 According to recent studies on the subject, patients who were experiencing chronic migraines were actually three times more likely to report severe TMJ (or temporomandibular joint) discomfort. These joints, which are connected to the skull, are responsible for the sophisticated movements of your jaw when you eat, speak, yawn, and perform other basic functions. If you've been dealing with chronic migraines or jaw pain, you don't have to settle. To treat your migraines and TMJ in Gramercy Park, here's what you should do next.
What is the Link Between Migraines and the TMJ?
According to research conducted at the University of Sao Paulo in Brazil, scientists found that while having temporomandibular joint disorder (or TMD) can increase the frequency and severity of migraine episodes or attacks, it is not necessarily causing the migraines in the first place. This is because migraines are actually considered a neurological disease, which is separate from TMD, a musculoskeletal disorder that only exacerbates already existing migraine symptoms.
With that said, TMD is not just likely responsible for making migraines worse. It can also lead to chronic discomfort in other parts of the body other than the jaw and head, including the ears, neck, shoulders, and upper back. For this reason, it's important to stay aware of the symptoms that are present in order to achieve a better diagnosis and effective treatment.
The Most Common Symptoms to Know
There are many symptoms that can appear when you have TMD, not solely headaches and migraines. For example, if you notice any of the following, you'll want to see a professional on the subject who can help you manage and reduce these symptoms, improving your overall quality of life. This includes:
Joint pain
Reduced jaw movement
Clicking or popping of the joint
Muscle pain and fatigue
Discomfort in other areas of the body, including the neck, shoulders and upper back
Earaches
Jaw discomfort after waking up
How a Dentist Can Help You
Dentists do so much more than simply help you protect the health of your gums and teeth. They also care about the equilibrium of your bite and the health of your jaw and jaw joints. There are many potential causes for TMJ problems, including an uneven bite, a previous jaw injury, and even general stress. Dentists that specialize in the treatment of jaw disorders focus on targeted therapeutic techniques that reduce muscle overload of these joints, ensuring you can live your life free of chronic discomfort.
One of the most common ways dentists accomplish this is through oral appliance therapy. This small device, also known as an oral splint, is designed to fit over the top of your bottom teeth to keep them apart. When worn, it pushes the jaw forward, relieves pressure on parts of your jaw, and aids in repositioning your disk, allowing your jaw to finally begin healing properly. On top of that, they work to protect your teeth from wear and tear, another common side effect of TMD.
There's no need to settle for constant migraines and joint discomfort when there's a solution that can help you address both. Get in touch with a dentist today to learn how TMJ treatment in Gramercy Park can work for you!
About the Author
Dr. Ira Newman has not only decades of experience in his field, but he's also a co-director of the TMJ/Facial Pain clinic at the Northwell Hospital/Manhasset. His expertise in treating TMJ symptoms at the source is sure to give you confidence in your future therapy. If you or someone you know is dealing with migraines or jaw discomfort, feel free to get in touch with him through his website and schedule an appointment today!