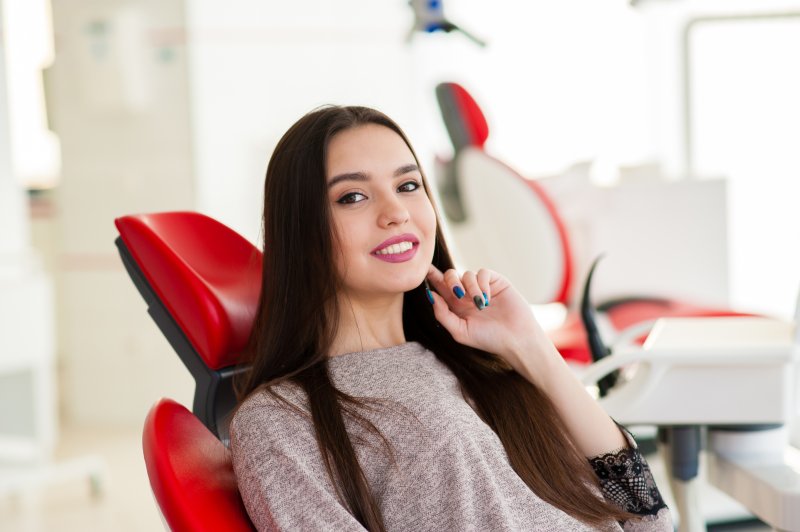 Who should you call when your jaw is in constant pain? A dentist may not be your first choice since the problem doesn't appear to have anything to do with your teeth, but in reality, they're actually in a unique position to be able to help diagnose the problem and put you on the right path to treatment. If you suspect that you might have a TMJ disorder, a dental practice may be the perfect first stop for TMJ therapy in Gramercy Park.
What is a TMJ Disorder?
The abbreviation "TMJ" stands for "temporomandibular joint." It's the name for the joints on either side of the head responsible for moving the jaw. These are some of the most complex joints in the body because they need to be able to move in many different directions in order to allow you to chew and speak. This unfortunately means that it is relatively easy to strain or injure them. A TMJ disorder might occur as a result of trauma, teeth clenching, arthritis, or poor jaw alignment. Depending on the cause, you may suffer from chronic jaw pain, headaches, earaches, or tender jaw muscles; you may also hear a clicking or popping sound when you move your mouth, and your jaw might periodically lock in place.
How Can a Dentist Help with a TMJ Disorder?
In order to effectively treat your dental problems, dentists need to thoroughly understand the entire oral system, and the TMJs are part of that. As such, your dentist will often be in a position to diagnose a TMJ disorder and figure out how it can be treated effectively. There are a variety of possible causes for TMJ problems, and it's important to see an expert who's able to get to the root of the problem.
Furthermore, dentists can often directly address the tooth and jaw alignment problems that could be putting undue stress on your TMJs. The most common dental TMJ solution is oral appliance therapy. You simply wear a custom-made splint that addresses your specific issue. Some oral appliances are designed to stop the teeth from grinding together (thus reducing muscle tension on the joints at night) while others move the jaw forward to relieve the pressure.
Other possible treatments for TMJ disorder include:
Bite adjustment, which is the process of reshaping the teeth so they fit together properly.
Restorative dental work to build up certain teeth and restore balance to the bite.
Orthodontic treatments like Invisalign to correct the positioning of the teeth.
Seeing a dentist for TMJ pain in Gramercy park can help you find the relief you need as quickly as possible. If you are concerned about symptoms that might point to a TMJ disorder, call your dentist right away!
About the Author
Dr. Ira Newman is a proud New Yorker who was raised in Queens. Today he is an attending dentist at Northwell Hospital/Manhasset where he is the chief of Laser Dentistry as well as co-director of the TMJ/Facial Pain clinic. He is highly qualified when it comes to using a variety of treatment options to improve the harmony and function of the jaw and stop their pain. To schedule a TMJ appointment at Gramercy Dental Studio, visit his website or call (212) 924-6890.