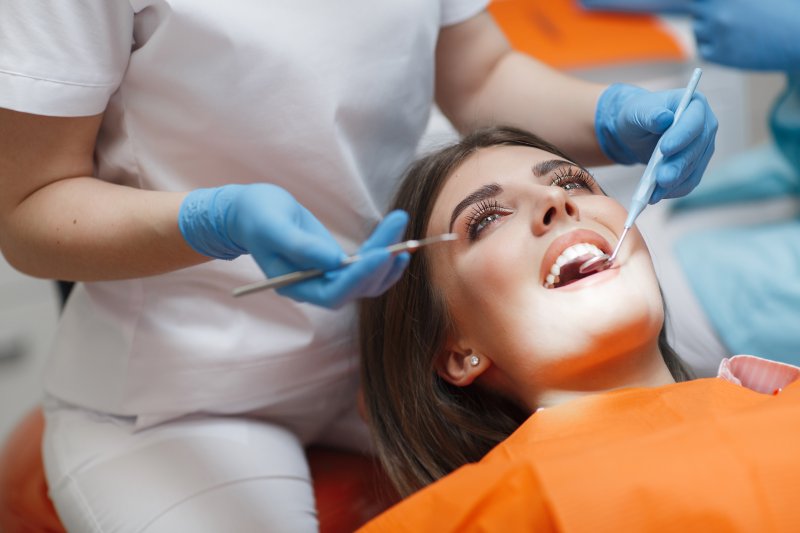 Do you know the difference between a general dentist and a cosmetic dentist? Most people don't. Even though all dentists are perfectly qualified to treat oral health problems, not every dentist can perform cosmetic work. One of the key differences between the two is that general dentistry focuses on working with oral diseases while cosmetic dentistry deals with the overall appearance of your smile. By understanding their differences, you can better determine which service or dentist is right for you. That said, read on to learn more about the two facets of dentistry.
What Is General Dentistry?
When you have a problem with your teeth or gums, your first instinct might be to see a general dentist. They're the only ones qualified to address dental problems associated with pain, discomfort, and oral hygiene. Some of the most common treatments and procedures that general dentists perform include root canals, tooth extractions, and fillings. It's worth noting that there are a few who can also perform certain cosmetic procedures, such as teeth whitening and bonding.
What Is Cosmetic Dentistry?
If you want to transform the appearance of your smile, a cosmetic dentist can help you accomplish just that. Instead of addressing dental problems, they're primarily concerned with fixing the way your teeth look. Some of the most common procedures that cosmetic dentists perform include porcelain veneers, teeth whitening, direct bonding, and all-ceramic dental restorations.
How to Choose a Cosmetic Dentist
Since cosmetic dentistry is not an officially recognized specialty within dentistry, any dentist can legally refer to themselves as a cosmetic dentist. Because of that, you must consider the following factors when choosing a cosmetic dentist:
Referrals – Did someone you know recently receive quality cosmetic dental treatment? Ask them for a referral! You can take a look at their website, contact the office, or even schedule a preliminary consultation. You can also ask other dental professionals who they recommend for cosmetic work.
Prior Cosmetic Work – A good cosmetic dentist should be more than happy to show off their previous work. Asking to see before-and-after examples of past patients can help you get a better idea of what your new smile would look like.
Credentials – Make sure your cosmetic dentist is qualified! Find out where they went to school, what continuing education courses they completed, and what professional organizations they belong to. It's worth noting that the most highly qualified cosmetic dentists are members of the American Academy of Cosmetic Dentistry.
AACD Accreditation – To achieve this accreditation, a dental professional must complete a written exam, document five specific types of clinical cases, participate in continuing education classes, and pass a final oral examination. If your cosmetic dentist has achieved it, they're expected to stay on top of industry trends and technology.
If you're not sure what type of dentist you should visit, schedule an appointment with your local dentist. They'll gladly evaluate your oral health needs and help you decide on the best course of action for your smile!
About the Author
Dr. Ira Newman is passionate about helping patients achieve their happiest, healthiest smiles. He is a proud member of several organizations, including the American Dental Association, Academy of Cosmetic Dentistry, Academy of Biomimetic Dentistry, and more. To learn about his qualifications as a cosmetic dentist, you can reach Dr. Newman via his website or call (646) 969-9086.