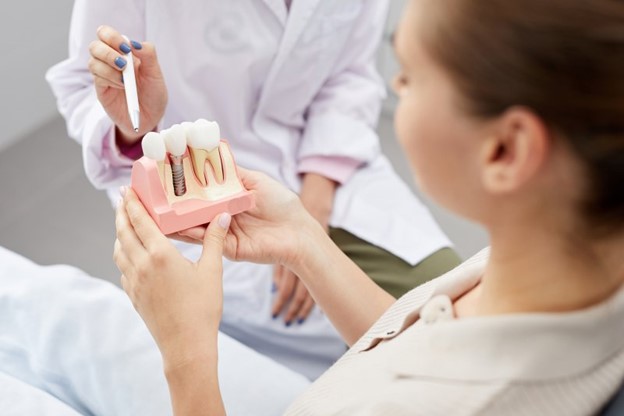 When it comes to replacing missing teeth, dental implants are in a tier of their own! These awesome little implants can fully restore the look, feel, and functionality of your smile and vastly improve your quality of life. That said, if you're interested in receiving dental implants, you might not be sure how to go about finding the best implant dentist for you. Keep reading to learn about three tips that can help you find the right person for the job.
1. Check Their Experience and Expertise
This might seem obvious, but you'll want to go with a dentist who has experience in dental implant surgery. There are many different areas and specializations within the field of dentistry, and not every dentist has opted to receive dental implant training! However, those who have will list their relevant experience, specializations, and certifications on their website. Choosing a dentist with several years of experience and expertise in dental implant surgery will make you feel confident about seeking treatment. Board certification ensures the dentist has completed more rigorous testing and training, and affiliations with professional organizations often mean that the dentist stays up to date with the newest treatment methods available.
2. Learn About Available Technology
Like most dental procedures, dental implant surgery evolves as dental technology continues to improve. That said, you should inquire about what advanced instruments a dentist will use during implant surgery. For example, 3D cone beam imaging, a technique used for creating a detailed digital model of your mouth, is essential for planning implant placement, as it allows your dentist to scope out any potential complications ahead of treatment.
3. Read What Other Patients Have to Say
Even though you might feel skeptical about what a stranger on the Internet has to say, patient reviews and testimonials are an incredibly valuable resource for gaining insight about a particular dentist or treatment. Both good and bad reviews can be informative and enlightening! If you're interested in a particular dentist, consider checking to see what some of their other patients have to say, especially those who've received dental implants. Before-and-after photos are also useful; most dentists are proud of their work and are happy to show it off, so look for yourself and see if you're impressed by what they can do!
Dental implants are a big investment, but also a worthwhile one. That said, do your homework and ensure that you're trusting the right dentist with your smile; once you see your results, you'll be glad you did!
About the Author
A native New Yorker himself, Dr. Ira Newman proudly serves patients and families in the Manhattan area! Dr. Newman completed his dental doctorate from the Emory University School of Dentistry and has also received training from the prestigious Dawson Center for Advanced Dentistry as well as the Spear Center for Clinical Excellence. His practice is pleased to offer several available services, including dental implants! If you have any questions about dental implants or would like to schedule a visit, feel free to reach out online or by phone at (212) 924-6890.