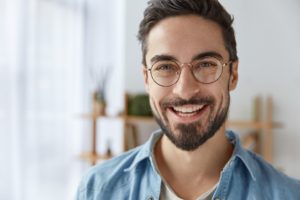 Are you embarrassed by gapped teeth or other alignment concerns? You have more options than ever to improve your smile. While orthodontics is the most traditional way to correct alignment problems, there is another solution. In some cases, veneers can give you a straight smile. Instead of spending months wearing clear aligners, you can have the results you desire after just two appointments, but are they right for you? Understanding the difference between Invisalign and veneers will help you determine which procedure can achieve the results you want.
Invisalign VS Veneers
Invisalign is the preferred orthodontic treatment among teens and adults because it is virtually invisible. Brackets and wires aren't necessary to correct a variety of alignment and bite issues. Instead, clear aligners are worn over your teeth to apply continual pressure to move them into their best positions gradually. Invisalign provides a discreet, convenient solution to close gaps, fix overcrowding, or improve your bite. The average treatment takes 12 to 18 months, depending on the complexity of your case. Although it is an effective method, it can be a long commitment if you only need to make minor movements. While it may take longer to reach your goals, many dental insurance plans can be used to offset the cost.
As an alternative to clear aligners, veneers may be a suitable option. Although they aren't an orthodontic treatment, they can be used for minor alignment issues, like gaps between the front teeth. A veneer is a thin shell that's applied to the front surface of a tooth. When bonded to the teeth visible when smiling, they can correct several imperfections using a minimally invasive method. Veneers are often recommended to treat stained or chipped teeth; however, they can also close gaps in as few as 2 appointments. While they are effective, they aren't right for everyone, like those needing major adjustments to their bite or alignment. Not to mention, veneers are considered an elective procedure, so it's unlikely your dental insurance will cover the treatment.
Which is Right for Me?
Every smile and situation differs, so there's no way to determine which treatment is right for you without having a consultation with your cosmetic dentist. Your dentist will examine your mouth to ensure your teeth and gums are healthy, which is a requirement for orthodontics and any elective procedure. They will also learn more about your concerns and goals to create a personalized treatment plan to achieve the straight, healthy smile you desire.
If you are ready to turn the smile of your dreams into reality, your dentist has the solutions you need. Schedule your consultation to take your first step toward a picture-perfect smile.
About Dr. Ira Newman
Dr. Newman earned his dental degree from the Emory University School of Dentistry before continuing his education in advanced services, like cosmetic dentistry. His commitment to excellence has afforded him memberships with many professional organizations, including the Academy of Cosmetic Dentistry. Contact our office today to request your consultation for a beautiful smile.