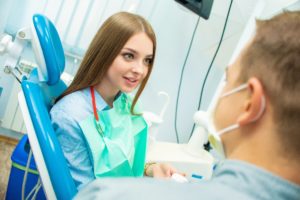 Did you know not all dentists are the same? After earning their dental degree, they can continue their education to specialize in a specific field of dentistry, like general or cosmetic services. Although there are similarities between the two, there are also many differences. Here's what you need to know when choosing between a general and cosmetic dentist.
What is a General Dentist?
A general dentist must achieve a doctorate from an accredited dental school to focus on preventing and treating common oral health issues, like tooth decay and gum disease. Besides routine preventive services, like cleanings and checkups, they also specialize in restorative procedures to preserve a patient's natural smile, including:
Tooth extractions
Fillings
Root canal therapy
Dental crowns & bridges
Full mouth reconstruction
While a general dentist keeps aesthetics in mind, their priority is to promote oral health and functions.
What is a Cosmetic Dentist?
A cosmetic dentist differs because their goal is to improve aesthetics. Besides completing their dental degree, they pursue continuing education in cosmetic services. While a cosmetic dentist caters to elective treatments, they can also provide certain restorative procedures because both areas of dentistry provide overlapping benefits. Common services provided by a cosmetic dentist can include:
Teeth whitening
Porcelain veneers
Direct bonding
All-ceramic restorations
Invisalign
Depending on your situation, many elective treatments require healthy teeth and gums. It's not uncommon to need restorative services before enhancing your smile. However, you can save time and hassle with a dentist qualified in both areas.
Combining the Art and Science of Dentistry
Although cosmetic and general dentistry are viewed as separate fields of dentistry, many dental offices offer both under one roof. Advancements in dentistry allow restorative procedures to provide aesthetic benefits and vice versa, like metal-free restorations. You can repair a damaged tooth while improving its appearance using all-ceramic materials. Your dentist will combine their training with the latest techniques and technologies to help you achieve a healthy, beautiful smile.
When choosing a dentist, take the time to learn more about their training and qualifications. Look for any professional accreditations, like the American Dental Association or Academy of Cosmetic Dentistry. Read any online reviews or testimonials to learn more about the quality of care you can expect to receive.
After you've found a dentist, schedule a consultation. They'll examine your mouth and learn more about your goals to create a personalized treatment plan. Your dentist will address any untreated oral health issues while improving the appearance of your smile. They'll help you achieve the healthy, confident smile you desire.
About Dr. Ira Newman
Dr. Newman achieved his dental degree from the Emory University School of Dentistry and has completed a one-year residency focusing on general dentistry. He has regularly continued his education to provide a wide scope of services, including restorative dentistry, cosmetic dentistry, implant dentistry, and TMJ therapy. He is a member of various professional organizations, including the American Dental Association, the International Congress of Oral Implantologists, and the Academy of Cosmetic Dentistry. Contact our office today to request your consultation.