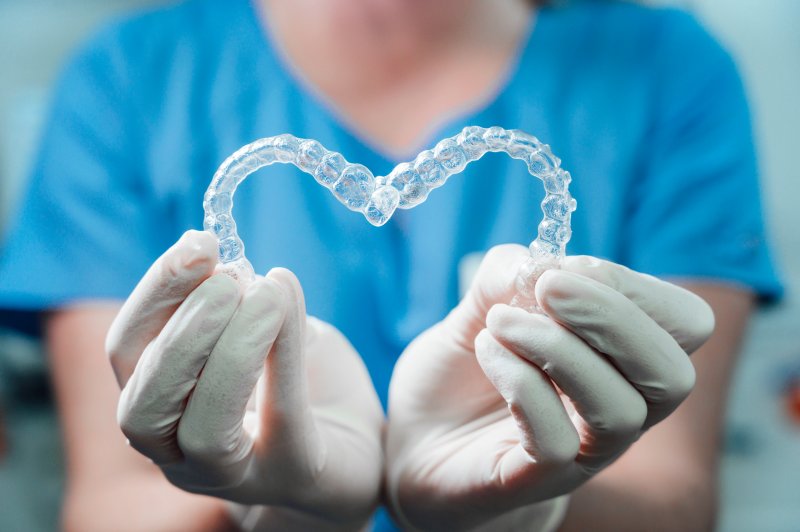 It didn't take you too long to discover that Invisalign is the best choice to get that perfectly straight smile. You loved how it is barely noticeable, convenient, and requires a shorter length of time than traditional metal braces. Now for the next big decision: which provider to choose! Here are four tips to help you find the best dentist for you.
Tip #1: Review Their Trainings and Memberships
Orthodontists receive a far different and specialized branch of trainings than your average dentist. These advanced trainings and membership affiliations indicate the level of proficiency and skill. You can easily look at the "About the Dentist" page on their website to see a listing of these trainings and memberships. Active memberships with notable organizations like the American Dental Association and the Academy of Cosmetic Dentistry are great indicators of professionalism and skill.
Invisalign also gives levels to dentists based on the number of cases they have treated. For example, a Silver-level provider has given treatment to over 5,000 patients. This is a great indicator of their experience so you can feel comfortable on your own journey toward your dream smile!
Tip #2: Look at Before & After Photos
Many dentists provide before and after photos on their website (or you can ask to see them during your consultation). It can be exciting reviewing a dentist's smile gallery! With the Invisalign treatment, it's very easy to visually track the progress and results; this makes the photos very informative.
Tip #3: Check Out Online Reviews and Ratings
When choosing an Invisalign provider, online reviews can certainly guide the decision-making process. They can help you to determine the success of treatments, as well as the care and professionalism of the practice. For example, a 5-star rating on Google is a great indication of patient satisfaction! If the provider has a high number of negative reviews, it is a sign that you should look elsewhere.
Tip #4: Consider Your Payment Options
Invisalign is a great investment in your smile and your dentist will determine the cost of your treatment based on your personalized treatment plan. Many insurance policies that include orthodontic treatments now cover a portion of the cost of the aligners. Find a practice that will work on your behalf with your insurance company to reduce the amount you need to pay out-of-pocket. Be sure to ask about the variety of payment options to cover any remaining balance, as well as third-party financing options, like CareCredit.
Invisalign is a great choice for the straight teeth you have dreamed of. With these tips, you can choose the best provider for you so you can have that wonderful smile, along with a satisfying experience!
About the Author
Dr. Ira Newman was born and raised in New York City and proudly serves its community and the surrounding areas. As a member of various dental associations, such as the Academy of Cosmetic Dentistry (ACD), he loves to give people the smiles they have always dreamed of! With a 5-star rating on Google, Dr. Newman takes the time to explain your personal treatment plan for Invisalign. To schedule a consultation or for more information about smile-enhancing treatments, contact him through his website or call (646) 969-9086.